Teacher Education Program
Degrees and licensure areas offered
Elon offers programs leading to North Carolina licensure in early childhood education, elementary education, middle grades education, and special education (general curriculum), in special subject areas for grades K-12 (physical education, music, and Spanish), and in high school subject areas of English, history, math and science.
---
How to apply to and remain successful in the program
---
About the program
Elon's teacher education program prepares candidates for teaching careers in elementary, middle, and high school grades. The program emphasizes practical hands-on experience in classrooms as well as educational theory and pedagogy. Frequent field experiences in public school classrooms begin in the introductory course and culminate with a full semester of teaching in the teacher candidate's licensure area.
Our goal is for Elon teacher candidates to be committed to collaborating with colleagues, students' families, and external agencies to create optimal learning experiences for all students. We encourage candidates to seek opportunities for continued personal and professional development while adhering to professional and ethical standards. We support candidates in developing the expertise to design and implement cognitively challenging learning experience for all students and in creating positive classroom environments that accept and embrace diversity. It is also our intent that our graduates will enthusiastically support the profession of teaching.
---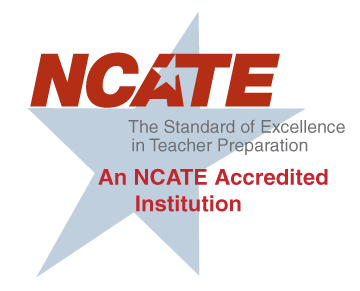 Accreditation
Elon is widely recognized for the success of its teacher education program, which is accredited by the National Council for Accreditation of Teacher Education.
All licensure programs are approved by the North Carolina Department of Public Instruction.
---
For more information
Deborah Long,
Director of Teacher Education
Contact Dr. Long