Alumni Reunion Weekend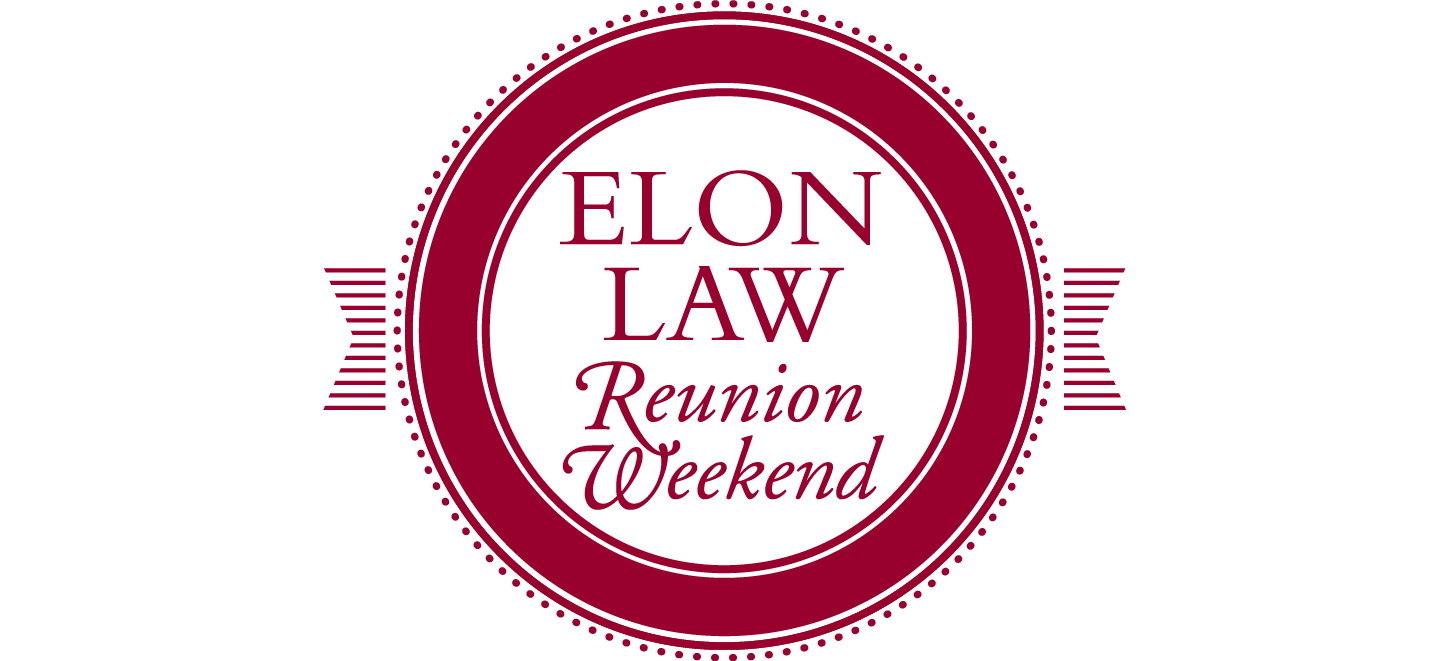 NOTE: Reunion Weekend programming has changed as of April 11 and is noted below where schedules have been impacted.
Reunion 2017 Schedule of Events
Friday, April 21
Continuing Legal Education – "Getting Lost in Our Own Lives" [1 Mental Health Credit]
12:40 – 1:40 p.m. Rm. 105 (open to all legal community members).
Lawyers suffer increasingly from depression and anxiety, impairments of their own accord, but also major contributing factors to substance abuse. This program examines some of the root causes of lawyer distress and factors that the legal profession itself and lawyers' personalities contribute to these conditions. Based on the premise that "Work-Life Balance" is a modern day fiction, the program focuses on areas of life that lawyers can control in order to increase their happiness and emotional resilience.
Saturday, April 22
CANCELLED: Alumni Picnic
Class of 2012 Five-Year Reunion Program and Dinner
6:00 - 8:00 p.m. (open to members of the Class of 2012 and their guest)
NEW LOCATION: Greensboro Marriott Downtown – Bistro 40, 304 North Greene St., Greensboro, NC 27401
Don't miss this chance to reconnect with your classmates and celebrate five years in practice! Your planning committee includes: Kathy Stewart – Chair, Brennan Aberle, Monique Johnson, Allison Lukanich and Jim Grant. $30 per person; business or cocktail attire requested.
COMBINED EVENT: Alumni Awards & Cocktail Reception, and Alumni Donor Appreciation Event
7:30 – 9:00 p.m. (adults; alumni and guest)
Greensboro Marriott Downtown Triad West Room – 304 North Greene Street, Greensboro, NC 27401
Continuing a tradition started in 2014, awards will be presented in recognition of alumni accomplishments in the legal profession and in service to their communities. We also want to thank alumni who have given to their alma mater this fiscal year. Party with us as we celebrate together and thank you for investing in Elon Law. If you haven't made your gift yet and would like to give now, before the event or at the door, you are welcome to do so. Gifts may also be contributed online here. Business or cocktail attire requested.
Sunday, April 23
Alumni Council – Spring Meeting
NEW TIME: 10 a.m. – 12 p.m.
Elon Law Room 107, 201 North Greene Street, Greensboro, NC
All are welcome! Under the leadership of Jenny Reutter L'10 – President, your Elon Law Alumni Council leaders, will report on their work, learn more about the needs of the law school and welcome your questions and thoughts. Join us for our bi-annual meeting!
CANCELLED: Elon Law Affinity Brunches throughout the Triad
NEW: Alumni Lunch at the Law School
12 p.m. Lunch in the Cemala Commons follows the Alumni Council Meeting and is open to all alumni, faculty and staff; sandwiches provided.
NOMINATE A DESERVING ALUM: 2017 Alumni Awards Nomination Form.docx (Nominations are now closed.)
Archives
Read an article about Reunion Weekend 2016.
Read an article about Reunion Weekend 2015.
View a slideshow from Reunion Weekend 2015.
Read an article about Reunion Weekend 2014.