Preparing Education Professionals
About our programs
Elon's Teacher Education Program prepares candidates for initial licensure and teaching careers in elementary, middle, and high school grades. The program emphasizes practical hands-on experience in classrooms as well as educational theory and pedagogy. Frequent field experiences in public school classrooms begin in the introductory course and culminate with a full semester of teaching in the teacher candidate's licensure area.
Elon offers a Master of Education degree leading to advanced licensure in a three-summer course of study. Students take the majority of their coursework on campus during the three summer sessions and the remainder online during the two intervening academic years. Degree specialty areas include elementary education, gifted education, and special education.
Conceptual Framework
A conceptual framework reflects a shared vision for preparing educators to work in P–12 schools. Elon seeks to prepare quality teachers who are knowledgeable, responsive, and thoughtful professionals. The conceptual framework, Active Leadership in a Global Community, reflects 21st century context and expresses the intent to expand the learning environment in which teacher candidates inquire, reflect, and act as teacher leaders. Our conceptual framework outlines processes by which candidates acquire knowledge, skills, and dispositions, which result in outcomes necessary for effective teaching and habits of mind and actions for advanced candidates.
---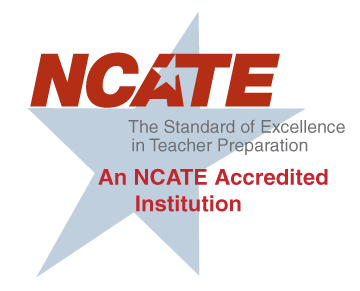 Accreditation
The School of Education's undergraduate teacher education and Master of Education programs are approved by the North Carolina Department of Public Instruction (NCDPI) and accredited by the National Council for the Accreditation of Teacher Education (NCATE).
---
Assessment and Accountability
---